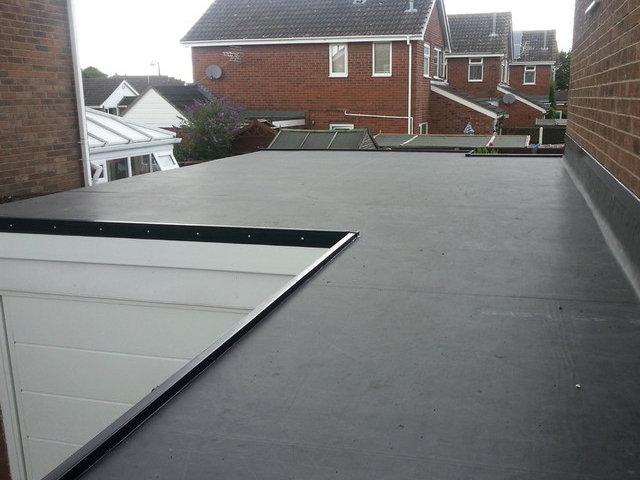 The Advantages of EPDM Rubber Roofing : EPDM (ethylene propylene diene terpolymer) offers several benefits when it comes to roofing.  A relatively inexpensive material it is ideal for low-slope roofs and is a popular choice for commercial buildings.  Another important property of EPDM rubber roofing is that of its fire resistance.
EPDM roofing is extremely easy to use.  A major advantage of EPDM roofing is that the roof can be installed as a whole in the form of a single sheet ensuring that labour costs are kept to a minimum. The lack of seaming offers improved waterproofing. Even when the area is too large to use a one piece roof, leak repairs are easy to fix should they occur.
Although traditionally EPDM has been used mainly for commercial buildings it is becoming increasingly popular for homes and is ideal for use in patio roofs and car ports. Although most commonly used in its black form, it is also available with a white coating. This promotes heat reflection and can reduce energy costs. The comparatively light weight of EPDM offers another advantage as it is extremely resistant to wind damage.
EPDM Rubber Roofing Installation
An EPDM roof is extremely durable and, with only minimal attention, can last 50 years or even longer. The latest EPDM formulations have resulted in roofs which are virtually impervious to radiation, the damage from UV rays and are extremely wind resistant.
EPDM can be installed with the use of special liquid adhesives, by ballasting or mechanical attachment.  Although EPDM is comparatively easy to use it is always best to consult an expert in order to achieve the best results.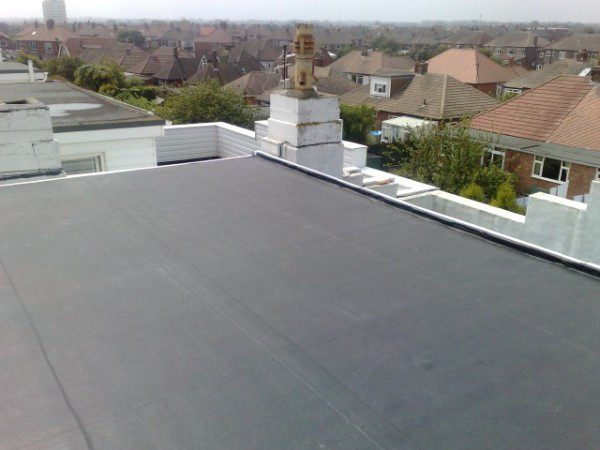 For professional and recommended Roofers in Hampshire call Limewood Roofers on :